It's time again to wish our favorite king of rock the happiest of birthdays. The Boss, aka Bruce Springsteen, is celebrating 70 years this month, and as usual, we're brewing Spruce Beersteen Black IPA and throwing a party to commemorate the occasion. Times like these demand some reflection, so we wanted to prepare for this Sprucefest by looking back on years past.
Years ago, a friend named Weston from our awesome distributing company BountyBev caught wind that we were brewing Spruce Beersteen. He offhandedly suggested having people sing Bruce Springsteen covers at the launch.  Things tend to escalate quickly around here, and a few weeks later, the first Sprucefest was born, thanks to some game and talented friends. The first few years of Sprucefest were held at the Den where we hosted bands on the loading dock. Everyone got into it, even Steve's daughter, Evelyn, seen modeling our "Brewed in the USA" bandana back in 2014.
After a few years of celebrating on the Den's loading dock, we decided to move offsite and relocate to the Basement East in 2015 where a few local bands joined the stage to play all of the Springsteen hits, including Alanna Royale. This was a big year for Jackalope and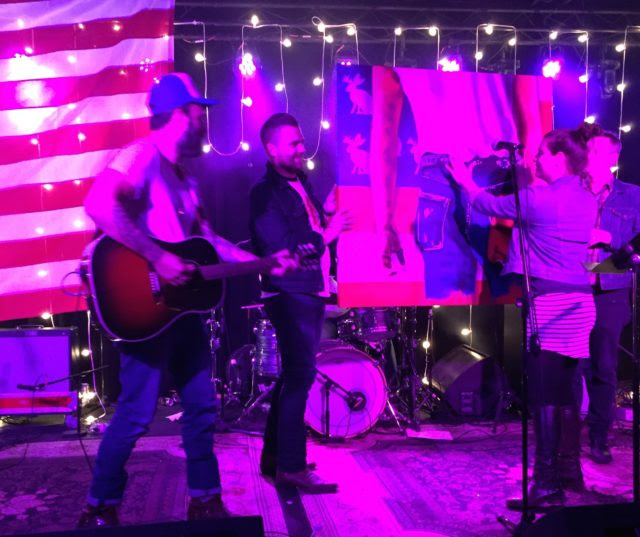 Bailey, our founder and resident Springsteen-ophile, as she received an enormous painting of the Born in the USA album cover (pictured right), which now brazenly hangs in the Cave at the Den. Come check it out on your next brewery tour!
While the Basement East party was nothing short of a blast, we decided that Sprucefest was homegrown and belongs at Jackalope, so we brought it back to the Den in 2016. Luke Preston headlined while our very own Hot Sweetness and the Tang, who some of you may know as Grant, brought it home.
Last year we were extremely excited to host Sprucefest at the Ranch for the first time! Through years of Bruce superfandom, we've been connected to a multitude of talented local musicians such as BEast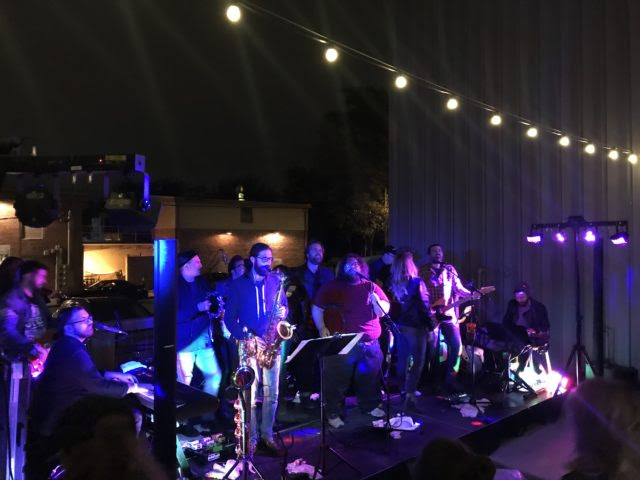 Street Band, a 12-piece Springsteen cover band fronted by Alex Fang and Micah Snow. They blew us away last year and will be joining us again at this year's Sprucefest.
Come celebrate The Boss's 70th birthday and the annual release of our black IPA brewed with spruce tips at the Ranch on Friday, September 27th. These are the glory days, after all, and Jackalope is the land of hope and dreams (get it?). Cheers!